Chang'an University aims to develop various scientific, recreational and sports activities with diverse forms, colorful content and elegant styles by setting enriching campus life and cultivating university spirit as our goal, by holding expanding knowledge, improving ability, perfecting quality and nurturing morality as our purpose, by keeping colonel-level activities as the model and departmental-level activities as the focal point, and by treating a series of festivals such as art festival, sport festival, science festival and culture festival as the focus.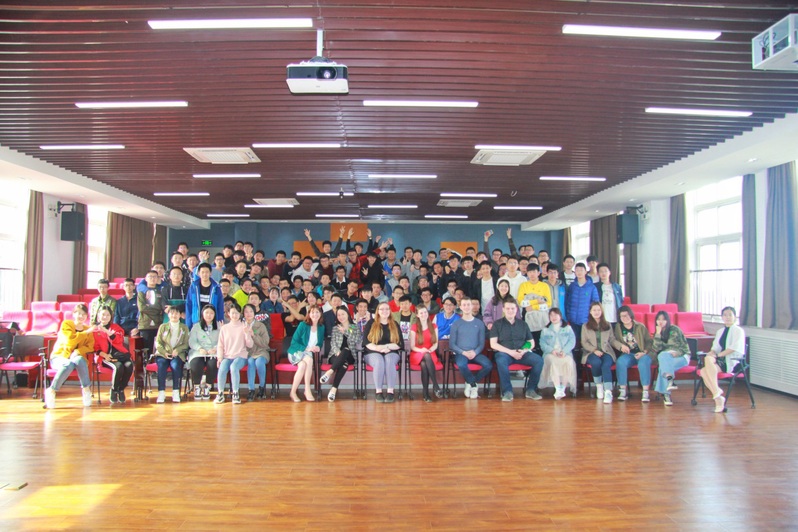 Student attend Irish Culture Week
The University devotes to promoting such activities as "introducing classic art into campus", "introducing excellent films into campus" by successively inviting The National Ballet of China, China National Symphony Orchestra Choir, China National Peking Opera Company and Suzhou Kunqu Opera of Jiangsu Province to play in our university, and by inviting such socialites and distinguished scholars as Wu Jianmin, Yu Qiuyu, Ouyang Ziyuan and Zhao Peng to give a lecture in our university.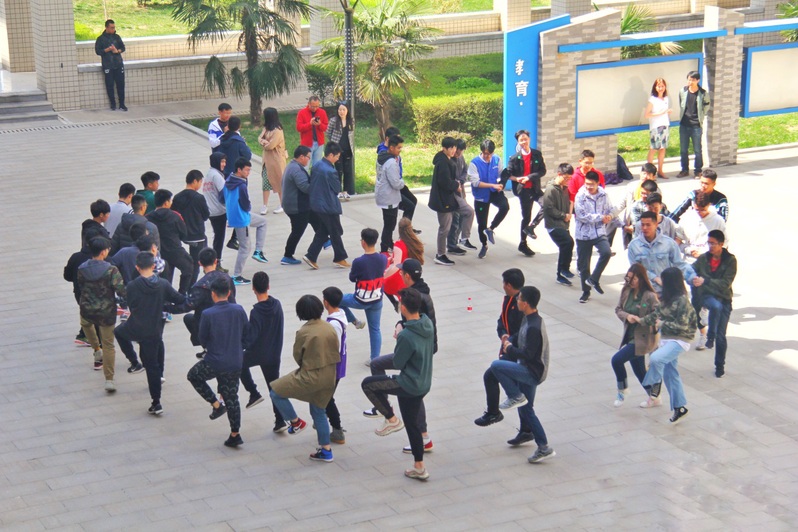 Students are dancing Irish folk dance
Chang'an University is one of the most excellent universities in implementing "School Physical Education Provision" among nationwide colleges and universities. It has successfully hosted and co-organized 15 national physical competitions, including the 4th National City Games, the 5th National Collegiate Sports Meeting and so on. The track and field team of our university won 1 gold medal in the IAAF World Junior Championships, 1 silver medal in the Doha Asian Games, 2 bronze medals in the National College Students Track and Field Tournament, and 1 silver medal and 1 bronze medal in the National Collegiate Sports Meeting; the women's volleyball team of our university finished the third place in the 3rd National Collegiate Sports Meeting, and the second place in A Group and the third place in C Group in the 5th National Collegiate Sports Meeting; the football team of our university took the second place in the western final of the China University Football League, and the second place in northern final of the China University Five-player Soccer Competition; the aerobics team of our university won the first place for twice and the second place for once in the Aerobic Gymnastics World Championships, and one gold medal in the "World Cup" Aerobics Competition.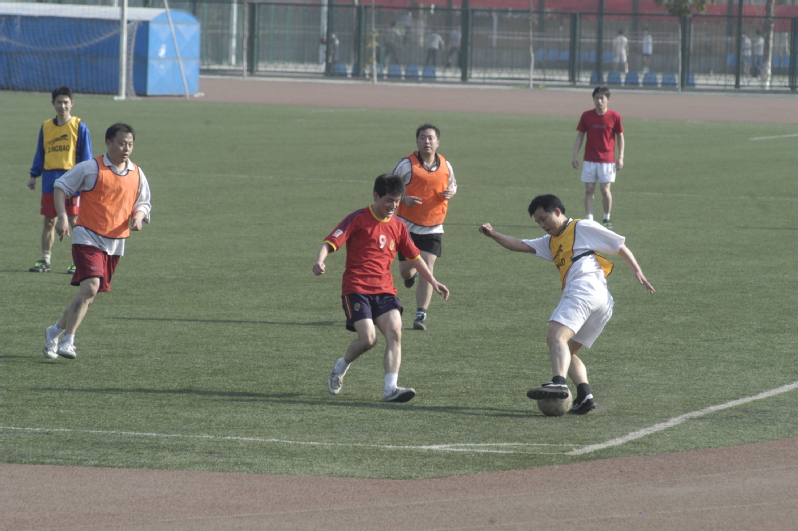 Student football match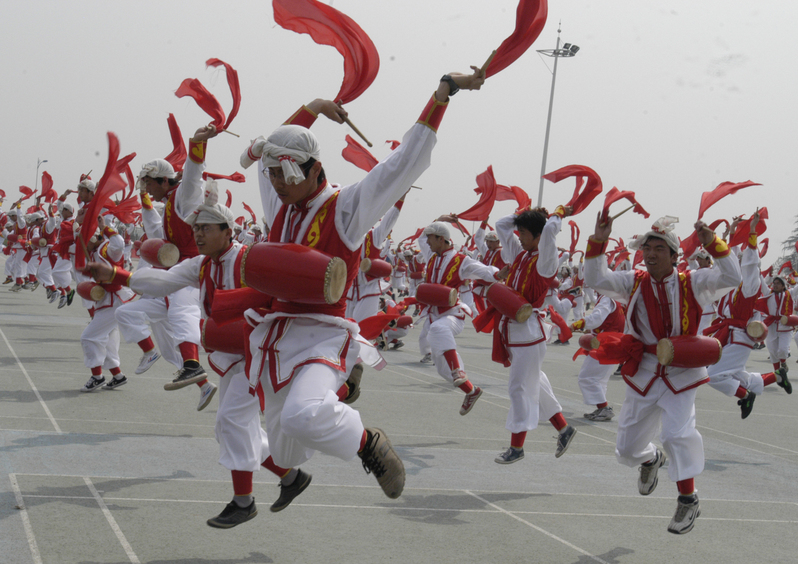 Student are playing traditional dance
Students in our university developed their abilities in social practice activities in rural areas and some communities. Guided by the principles of base construction, project management and socialized operation, and by the management system of combining social practice with knowledge cultivation, community service, work-study program participation, selecting and obtaining employment, and innovative pioneering, they actively participated in such activities as voluntarily teaching, appliance repair, theatrical performance, science popularization, scientific support agriculture, propaganda of new rural policies and so on. They have received great acclaims from grassroots. The volunteer activities in our university were conducted in varied forms, from campus-based activities to society service with diverse forms and colorful content. So far our university has about 20 volunteer-oriented clubs and organizations, like Hope Camp, Sunshine Youth Club and so on. The vast majority of our young volunteers developed a series of activities, such as voluntary blood donation, hematopoietic stem cell donation, care and love of left-behind children, charity performance at construction sites and so on, which has been widely reported by Shaanxi Daily and Shaanxi Television. Meanwhile, our university also actively implemented the plan of university students serving western areas voluntarily and Jeanswest voluntary teaching program in Hope primary school by guiding our students to make some contribution to less developed western areas.