National Engineering Laboratories
※ National Engineering Laboratory of Security Technology of Bridge Structure
※ National Engineering Laboratory of Road Maintenance Technology and Equipment
Key Laboratories of Ministry of Education and Engineering Research Centers
※ Key Laboratory of Special Region Highway Projects (Ministry of Education)
※ Key Laboratory of Road Construction Technology and Equipment (Ministry of Education)
※ Key Laboratory of Wstern Geological Resources and Geoengineering (Ministry of Education)
※ Engineering Research Center of the Equipment and Technology of Highway Construction and Conservation
※ Engineering Research Center of the Safety of Highway Large Structures
※ Engineering Research Center of Highway Auxiliary Surface Material
※ Key Laboratory of Arid Region Geohydrology and its Ecological Effect (Ministry of Education)
※ Vehicle Networking Ministry of Education-China Mobile Joint Laboratory
※ Engineering Research Center of Ministry of Education for Road Infrastructure Digitization
※ Joint Laboratory for International Cooperation on Sustainable Development of Road Transportation Infrastructure in Special Areas
※ Research Station for Multi-scale and Multi-variable Science in the Arid Zone Earth Critical Zone, Ministry of Education
※ Research Station for Water Cycle and Geological Environment of Loess Plateau, Ministry of Education
Key Laboratories of Ministry of Communications

※ Key Laboratory of Highway Structure and Materials
※ Key Laboratory of the Security Technology of Motor Transport
※ Key Laboratory of the Examination and Reinforcement Technology of Old Bridges
※ Key Laboratory of Transportation Industry for the Control and Circulation Restoration Technology of Transportation Network Facilities in Ecological Security Barrier Area
※ The Ministry of Transportation and Communications recognizes the closed-field test base for automatic driving
※ Research Base for Field Scientific Observation of Tunnel Meteorology and Structural Mechanics in Cold Areas Transportation Industry
※ Building Information Model (BIM) Technology Application Transportation Industry R&D Center
※ Road Construction and Maintenance Technology, Materials and Equipment Transportation Industry R&D Center
※ Transportation Industry R&D Center for Intelligent Manufacturing Technology of Transportation Infrastructure
※ Transportation R&D Center for Automated Driving Technology
※ Beidou Satellite Navigation System Technology Application Transportation Industry R&D Center
※ R&D Center for New Energy, New Materials, New Equipment in Transportation Transportation Industry
※ Transportation Automation Technology R&D Center
※ R & D Center for Transportation Satellite Technology Applications in Transportation Industry
Key Laboratory of Ministry of Land and Natural Resources
※ Key Laboratory of Opening Research of Geotechnical Engineering
※ Key Laboratory of Opening Research of Mineralization and Dynamics
※ Key Laboratory of Opening Research for Water Resources and Land Environments in Arid and Semi-arid Areas
※ Key Laboratory of Magmatic Action Mineralization and Prospecting
Key Laboratories of Ministry of Housing and Urban-rural Development
※ Key Laboratory for Water-supply and Drainage
Key laboratories of Shaanxi Province and Engineering Research Centers
※ Key Laboratory of Highway Bridge and Tunnel
※ Key Laboratory of New Transportation Energy Exploration and Application & Vehicle Energy Saving
※ Key Laboratory of Highway Construction Machinery
※ Key Laboratory of Land Remediation
※ Key Laboratory of Early Life and Environment
※ Research Center of the Intelligent Detection and Equipment Engineering Technology of Road Traffic
※ Research Center of Groundwater and Ecological Environment in Shaanxi Province

※ Groundwater and Ecological Environment Engineering Research Center

※ Engineering Research Center for Digitization of Traffic Infrastructure Construction and Management
※ Engineering Research Center of Vehicle Networking and Intelligent Vehicle Testing Technology
※ Land Remediation Engineering Technology Research Center
※ International Science and Technology Cooperation Base of Telematics and Intelligent Transportation
※ International Joint Research Center for Low-Impact Development of Highway Traffic in the Western Region
※ International Joint Research Center for Digital Construction and Management of Transportation Infrastructure along the Belt and Road
※ International Joint Research Center for Civil Engineering Infrastructure Disaster Prevention
※ Key Laboratory of Environmental Conservation in Soil & Water Pollution and Remediation
※ Construction Engineering Technology Research Center of Four Bodies and One Union
※ Commercial Vehicle Engineering Technology Research Center
※ University-Enterprise Joint Research Center of Electric Vehicle Charging and Discharging Technology
※ University-Enterprise Joint Research Center for Ecological Environmental Protection and Restoration in the Middle Section of the Yellow River Basin (Coal Mines)
※ University-Enterprise Joint Research Center for River and Lake Ecosystem Protection and Restoration
※ University-Enterprise Joint Research Center for Intelligent Construction Technology of Bridge Engineering
Key Research Bases for Humanities and Social Sciences of Shaanxi Province
※ New Think Tank Alliance for Transportation (governing unit)
※ Shaanxi Synergistic Innovation Research Center of Cultural Industry
※ Shaanxi Province Key Research Center of Socialist Theory System with Chinese Characteristics
※ Research Base of National Security and College Ideology Education
※ Popularization Base of Chinese Traditional Culture
※ The base for Popularization of Science and Education of Traffic Power
※ Shaanxi Province Public Science and Technology Quality and Public Policy Research Center
Automobile Comprehensive Performance Test Ground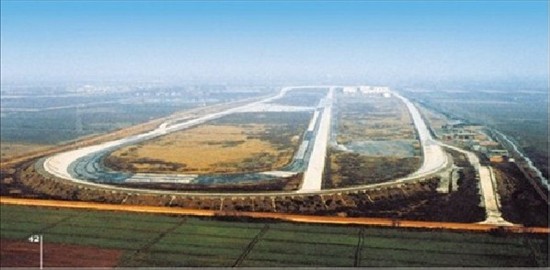 The Automobile Comprehensive Performance Test Ground is located in the north side of Weishui campus, covering 423 acres with a total investment of 60 million, among which 34 million was invested by the "211 Project". The ground provides extensive road facilities including the only one 2.4-kilometer-long ring speedway, 1.1 kilometer linear testing track, 5 typical testing roads for the enhancement of reliability, 13,000 square meters testing ground for operational stability, 3 low adhesion coefficient roads, 2 climbing lanes and wading roads and so on. On the test ground, many teaching and scientific research labs, along with the training ground for apprentice student drivers, have been established. There are the test center for road construction machine of Ministry of Communication, the test center for vehicle emissions, vehicle structure lab, highway tunnel lab and large-scale sedimentation lab. The test ground can handle all tasks of vehicle road test, some scientific research, test and examination tasks of such disciplines as automobile, highway and engineering machinery, possessing relatively perfect experimental facility and service guarantee system.
Mount Taibai Practice Base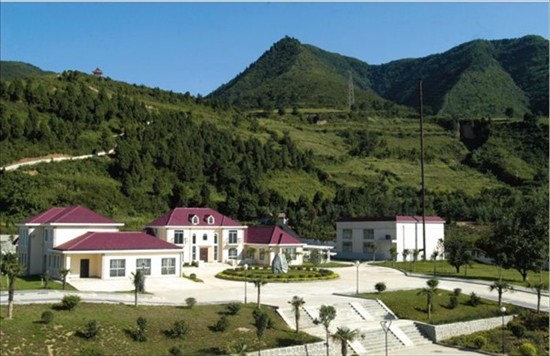 Mount Taibai Practice Base (Taibai campus) is located at the foot of the Taibai Mountain National Forest Park--- the national key scenic spots, about 15 kilometers away from the Jiangtang Exit of the Xibao Highway and about 200 meters away from Famensi—Tangyu Special Highway. Mount Taibai Practice Base is one of the key construction projects of "211 Project" of Chang'an University. It is a highway survey and practice base which is built by Xi'an Highway University with the purpose of strengthening college students' quality and improving students' practical performing ability.
Hanzhong Practice Base
Hanzhong Liangshan field practice base is located in Liangshan, Nanzheng county, about 8 kilometers away from Hanzhong city. It covers an area of about 35 acres, and its floorage is about 3,200 square meters including classrooms, dormitories and canteens. The base is still in infrastructure construction stage, and is expected to be completed and be in service by the end of 2014. Hanzhong Liangshan field practice base is built for meeting the need of field geological specialties which can host 300 students at the same time.
(Data last updated: January 2021)