On December 3, the "2020 China-CEEC Joint Education Project for Higher Education" sponsored by the China Education International Exchange Association of the Ministry of Education was held in Chongqing. It was led by the International Office of our school, and Professor Huang Guanwen presided over the application. The "China-Greece Beidou Navigation Education and Research Joint Laboratory" jointly established by the Aristotle University of Thessaloniki was successfully funded. Professor Huang Guanwen from the International Office of our school was invited to attend the meeting and give a keynote speech.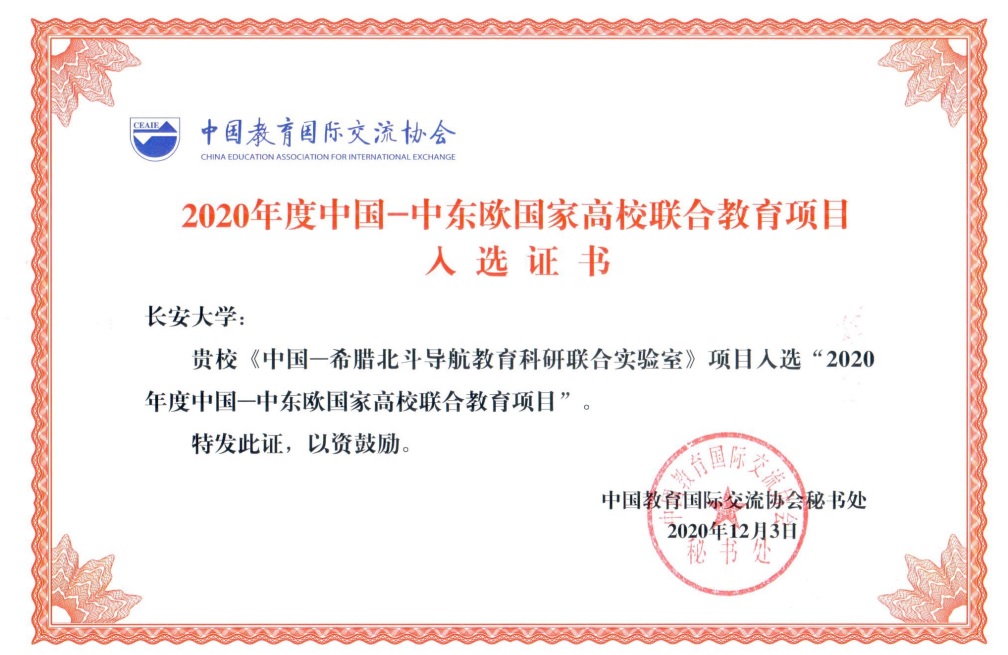 Project funding certificate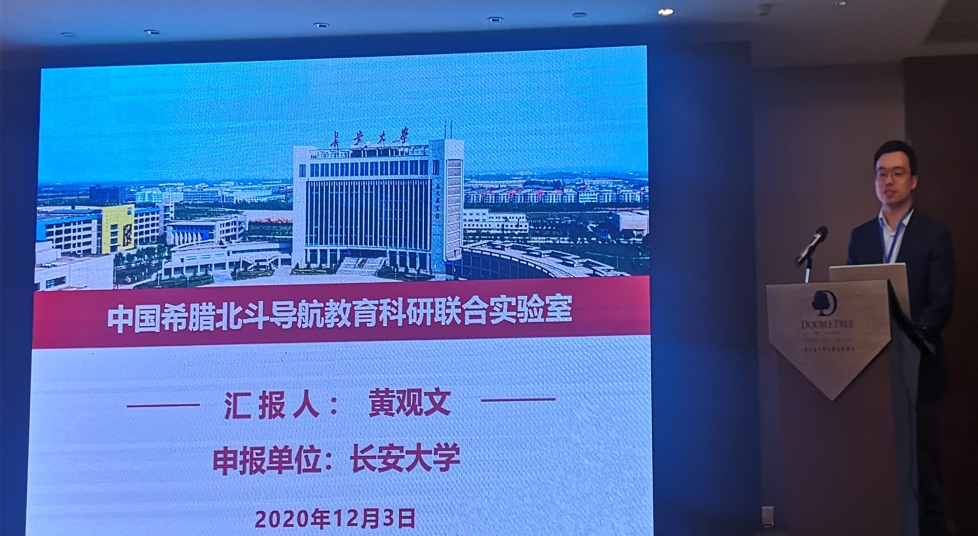 Professor Huang Guanwen made a keynote speech

The "China-CEEC Joint Education Project" is based on the platform of the China-CEEC Association of Universities to strengthen cooperation in scientific research cooperation, academic exchanges, curriculum development, joint laboratories, etc., and promote China and Central and Eastern European countries Educational cooperation and exchanges, and implement the spirit of the Dubrovnik Guidelines for Cooperation between China and Central and Eastern European Countries.
Our university has established inter-university cooperation with 6 universities in Central and Eastern Europe, including Aristotle University of Thessaloniki in Greece, Tallinn University of Technology in Estonia, and Vilnius University in Bulgaria. Relying on a high-quality educational cooperation platform, our university is deeply connected with China and China. Eastern European international cooperation has carried out various forms of Sino-foreign joint training of students and international scientific research cooperation.
The approved project is mainly supported by Aristotle University of Thessaloniki in Greece. Our school and the school have carried out various forms of teacher visits, student joint training and cooperative scientific research in the early stage. The principal of the school and academicians of the Academy of Sciences have come to university visit. After the project is approved, the two universities will further promote the application and innovation of China's Beidou in the fields of smart cities, unmanned driving, geological disasters, ecological environment and rail transit, and join forces with Aristotle University of Thessaloniki in Greece to build China-CEEC Beidou Navigation Education and Scientific Research Joint Laboratory, conducts joint training of high-level masters and doctors, shares teaching resources, conducts short-term training, invites famous teachers to give lectures, holds high-level academic exchange activities, and jointly declares scientific research projects, and cultivates a group of international Top-notch innovative talents with comprehensive vision and professional knowledge of Beidou navigation technology will enhance China's Beidou navigation technology talent training and scientific research and innovation capabilities.
(Reviewer: Gao Wei, Web Editor: Han Yue)